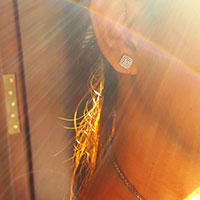 Sonia KhuranaDelhi, India
Speechless! Simply Stunning. This is my third time buying a piece of jewellery from ViraniGems and like always, they have gone above and beyond. I love the complimentary box of chocolates :)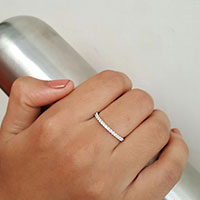 Shwetha SeeparsadTamilnadu, India
LOVE IT!!! 3D printed model was a great help! I knew my husband had ordered a ring for me from Virani since he made me try a 3D printed model last week. It fit perfectly and gave me a clear idea of the size and shape. The diamond ring looks even better than I had expected. By the way, my daughter loves the 3D printed plastic ring. It's her new toy now.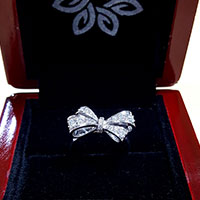 Shalini GuptaBihar, India
Very friendly and patient jewellery consultant. I couldn't be happier with the overall experience. My personal jewellery consultant helped me pick the right ring that fit my budget. He patiently explained the difference between different quality diamonds. I felt comfortable and well informed before buying my ring!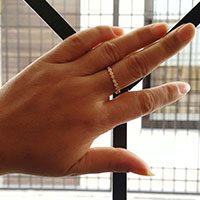 Praveena AroraDelhi, India
Amazing experience! Highly recommended This was my first time buying a diamond ring online so I was obviously a little hesitant to try out Viranigems, but they did not disappoint. Thank you very much Viranigems!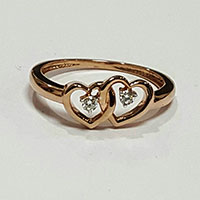 Ritika M.Karnataka, India
LOVE LOVE LOVE IT! After following Viranigems on Facebook for almost a year, I became a big fan. And when I placed an order, I was not disappointed at all. I had trouble picking my ring from so many great designs, but I couldn't be happier with my Elizabeth Love Diamond Ring.